So… Kristen and Corey are not only super adorable together, but they have quite the story to tell.
Let's begin with Kristen's side of things:
How You Met (Her Version):
Corey and I both play sand volleyball at a facility in Loveland called Grand Sands. I used to be a ref there and had noticed him a time or two, but I was in a relationship, and he was married with a son, so we never really interacted.
During the summer of 2015 that all changed! Corey started playing a lot more at Grand Sands, and we were both single. I'd go out of my way to make sure our paths crossed in hopes that he may notice me and approach me. But, what do I say?! How do I act? This guy is super hot! I basically went into panic mode and ran away every time Corey approached me, which is exactly how you should act around someone you'd like to date, right?
After some liquid courage one night, I decided to approach him. Due to the liquid courage, I cannot remember how exactly I opened the conversation, but we ended up talking about what he did for work. BINGO! Home theaters – I have a tv and speakers, I need "help." I asked him if he could help me out with the base on my stereo since I lived on the third floor of an apartment, and he said he'd be happy to help. I pulled my phone out to get his number, and somehow I already it… so we joked that I was a stalker. But in the end, he now had my number, so I couldn't be happier.
Mission accomplished, right? Wrong… I heard nothing! CRICKETS for almost a month! "He clearly doesn't have an interest in me," I thought. "Maybe he doesn't know I'm into him." "I've been told I'm hard to read…" "Keep your cool Kristen, just play it cool, wait for another moment to come up."
On August 6, 2015 I decided to make another attempt. I'd sent some super confusing signals out of sheer panic and excitement, so I had to try one last time. We had both just finished our games at Grand Sands so I kept my eye on Corey, trying to judge the opportune moment. He approached me and started talking to me, and I panicked and rushed the conversation. "Really, Kristen? Get a grip!" I thought! On the way out, I sent him a text – "I have a genius idea." Those five words kicked off an all-night-long conversation, and we haven't stopped talking since then.
How You First Started Going Out (Her Version):
Corey asked me on our first date the following week. I was so nervous! I left work early to make sure my roommate could help me get ready. Corey picked me up and took me to Unwind in Hyde Park. I made him order everything – Rutherford Ranch Cabernet Sauvignon and Margherita Flatbread. Our date went amazing! I went home with my head stuck in the clouds, absolutely head over heels for this man.
We hung out here and there, but made sure we talked every day. On August 23, 2015 Corey made it official. He sent me an email requesting my presence at the Cincinnati Zoo with him and his son, Cooper.
"Dear Kristen,
This email is your official invitation to the Partridge Zoo Day on August 23, 2015 at 11:15 am.
If you choose to accept this invite, please text 513-XXX-XXXX with the code below.
Zoo code: PartzooHammer
Once your code is received a text will be sent to you with instructions on how to participate in this exciting event.
All of us here at Partridge Boys Inc. are excited that you have been chosen to join us for this special occasion.
Best Regards,
The Partridge Boys Inc."
What I Love Most About Corey (Her Version):
What I love most about Corey is his passion for people and life. He does an amazing job of putting others before himself and making everyone feel loved and taken care of. He also is someone who makes things happen. My whole life, I've tended to be a "dreamer" and struggled with the "doing." Corey has shown me that anything is possible and his spontaneous personality has been a great influence on me.
I love that I feel so small and so safe in his arms. I love that he was and still is an athlete, making him able to keep up with my competitive and fiery spirit. I love how he constantly dances – no matter where we are, he breaks out in a dance. Corey is far from shy, I absolutely love that! I love his voice when he sings – he sounds like a mix of Usher and Trey Songz, ahh the chills he sends up my spine! I love how creative Corey is. He doesn't enjoy laying around and relaxing, he makes us get up and go. So I've seen so much more than I would have without him and done so much more than I would have without him. I love that he can cook. I love that he has an amazing sense of style. I love that he is a family man and understands my need to have a close-knit family. I love how he knows me – he knows what I would order at a restaurant, he knows what size anything I wear, he knows what I like and what I don't like. But, most importantly, I love how we were made for each other.
What You Are Looking Forward To On Wedding Day (Her Version):
Since Corey and I have started dating, we have spent 10 nights away from each other. While it is going to be hard to not see each other, I cannot wait to feel the butterflies of nerves and excitement seeing each other on the aisle for the first time. Looking into his eyes and knowing it's forever is going to be an amazing feeling. I am so excited to become Mrs. Partridge! Saying our vows and looking into each other's eyes – that feeling has to be unlike any other, and I can't wait to experience it!
The Proposal (Her Version):
It had been a long week, and I was overwhelmed and at my whit's end – stressing over work, schedules and home organization. I told Corey that I wanted to get away and not be me for awhile… Low and behold he sure planned that well! He told me to pack my bags because he planned a surprise trip. He took me to David Miller's restaurant downtown, and, of course, me being me, I ate sun-dried tomatoes and almost ruined the entire weekend with an allergic reaction. But my knight in shining armor made sure that didn't happen 🙂
Corey booked a cabin for us at Hocking Hills – no cell service, no other people around – just nature and us. We got some much needed R&R and couldn't be bothered with our fast-paced home life. Saturday morning I woke up to another surprise, Corey booked a full spa morning – body scrub and massage for me. I tried to split my time and share it with him but he "wanted to work out" so he left me there to enjoy the day. After the morning, Corey returned to pick me up. Still in a daze, I opened our cabin door to rose petals scattered throughout the cabin and Corey down on one knee at the end of it! He shocked me speechless!
We were able to get enough service for a 30 second call in to my mother, who in turn let everyone know that I said yes!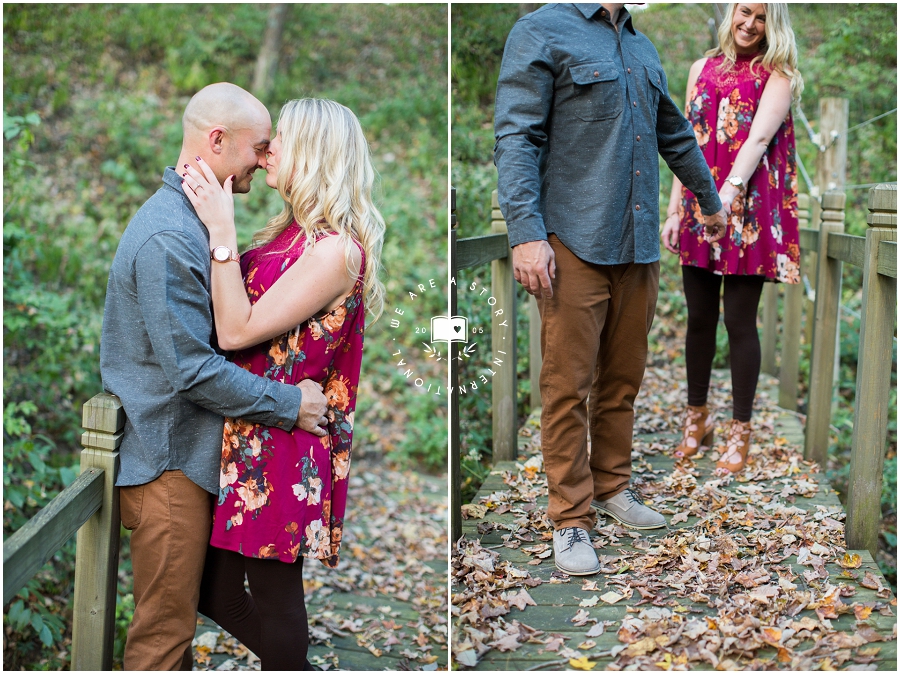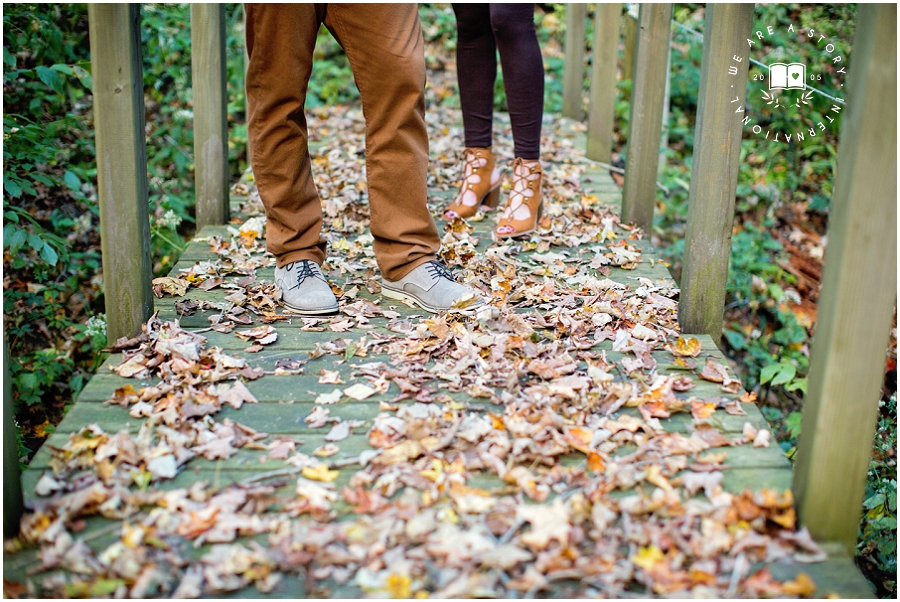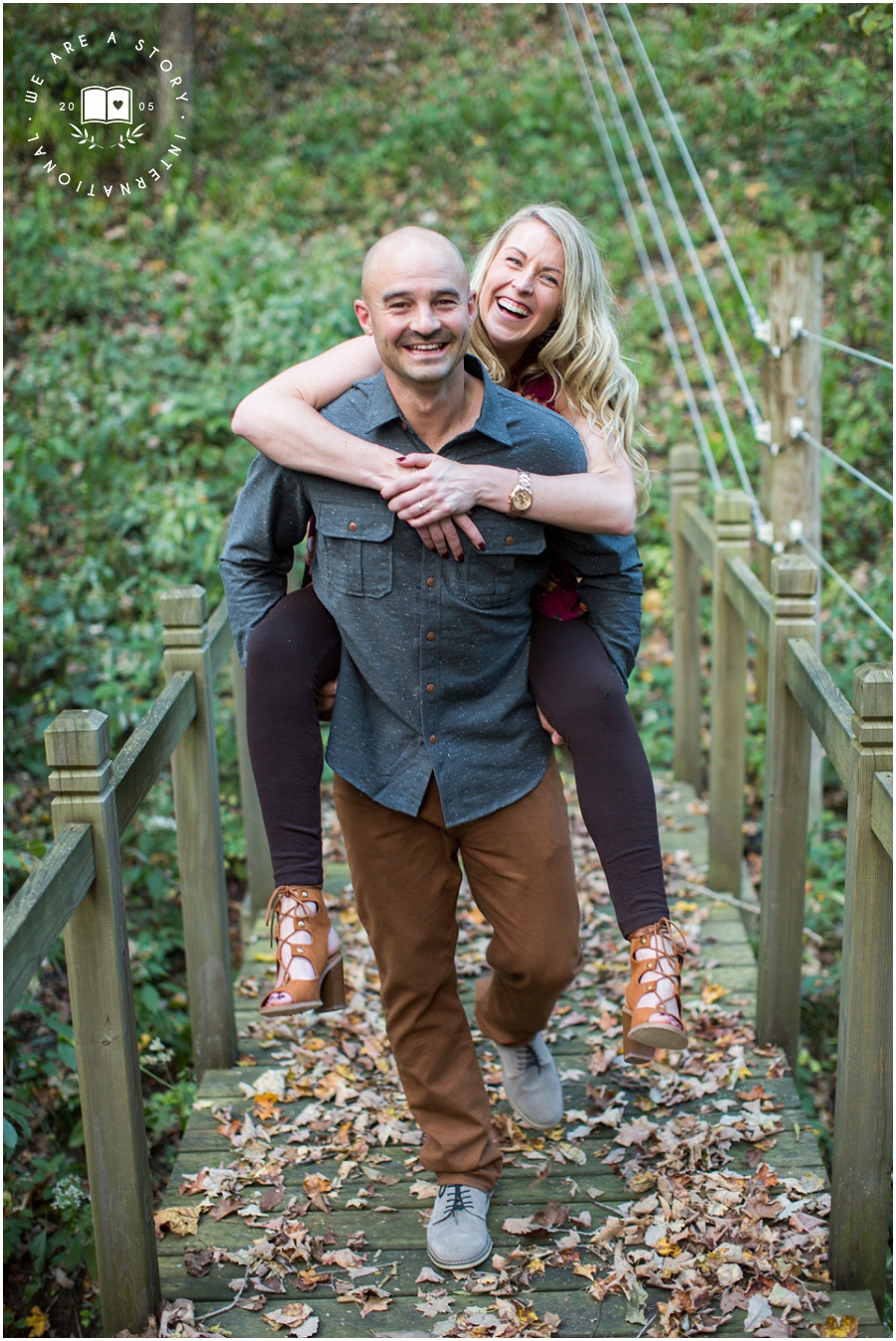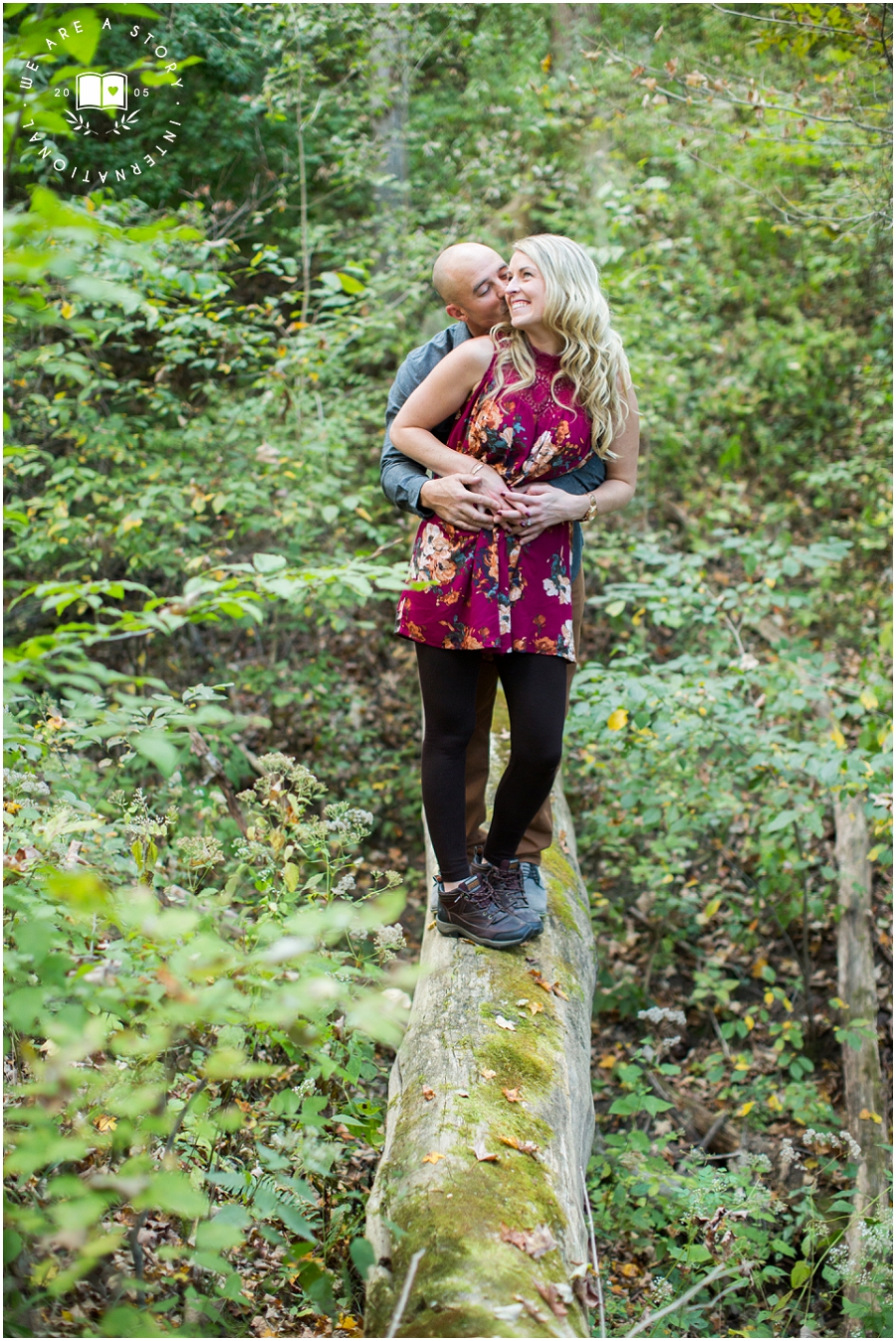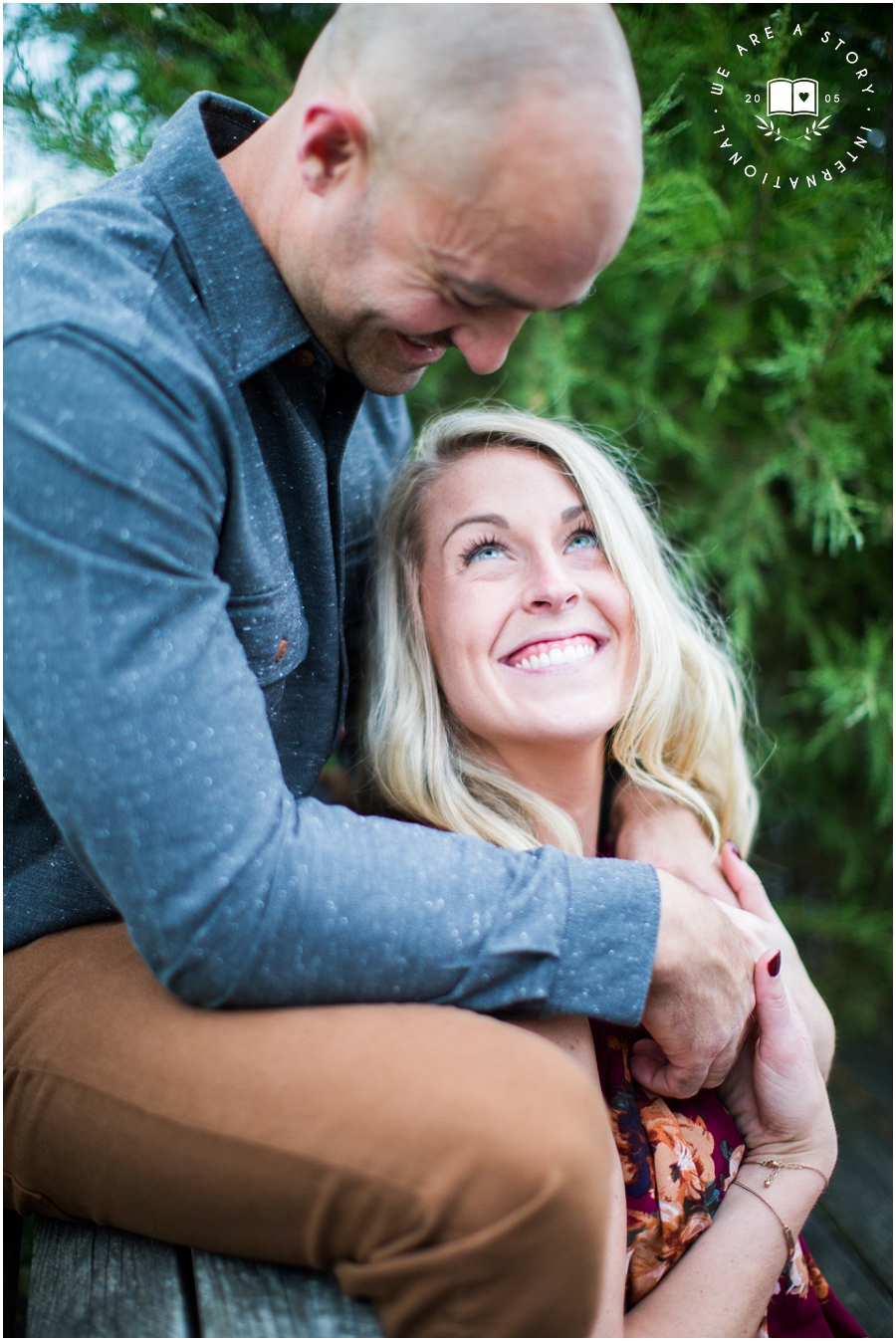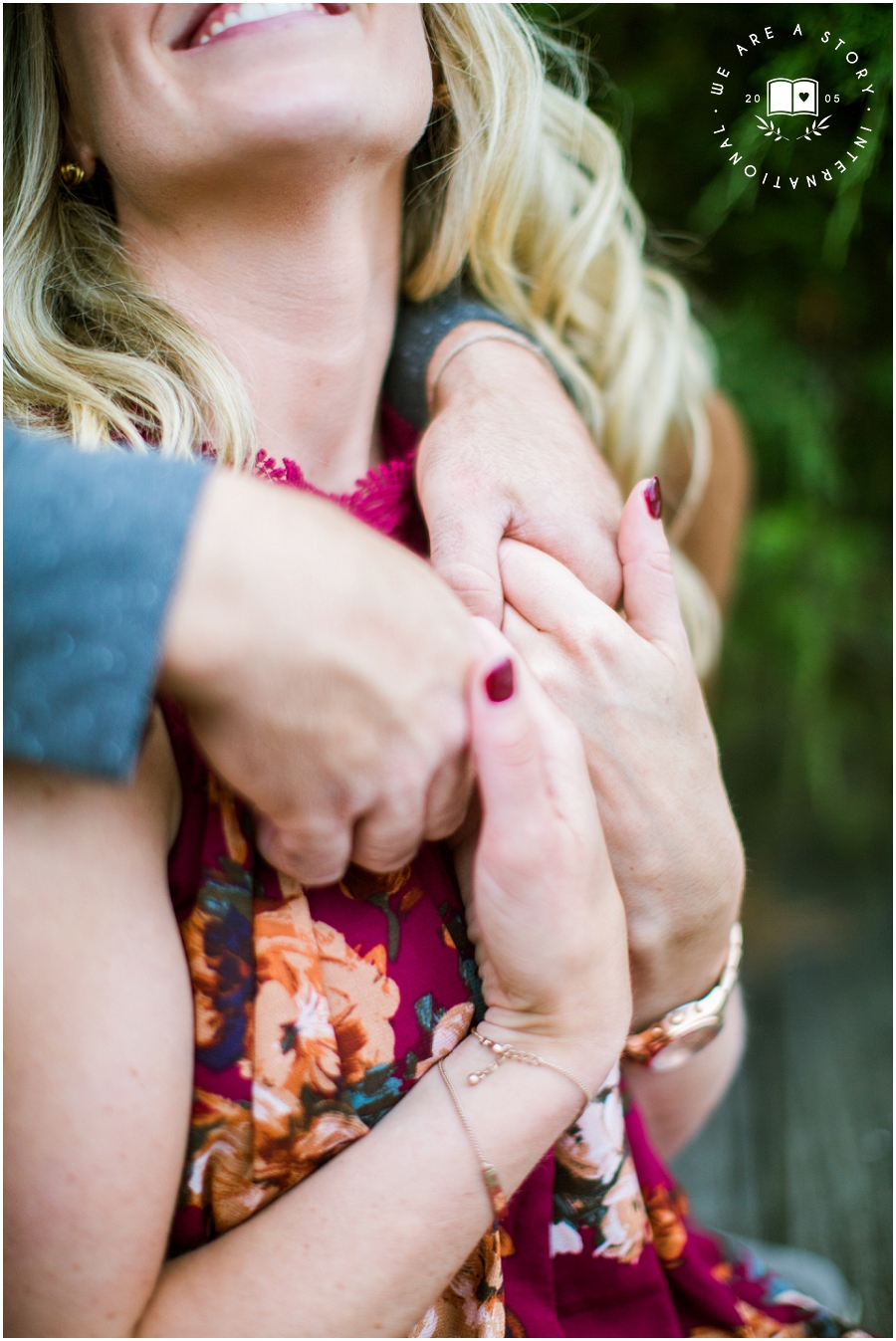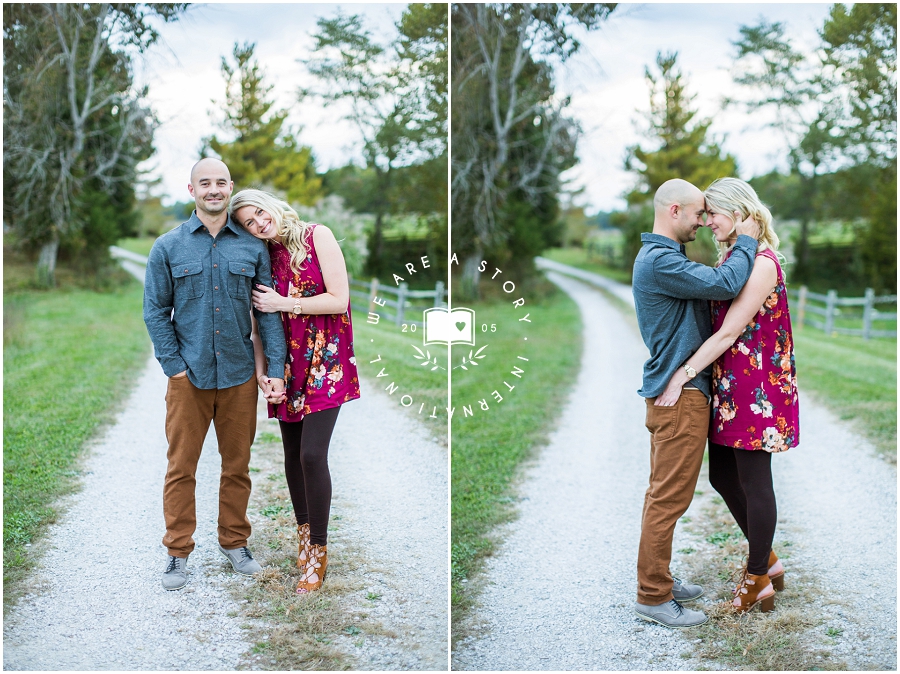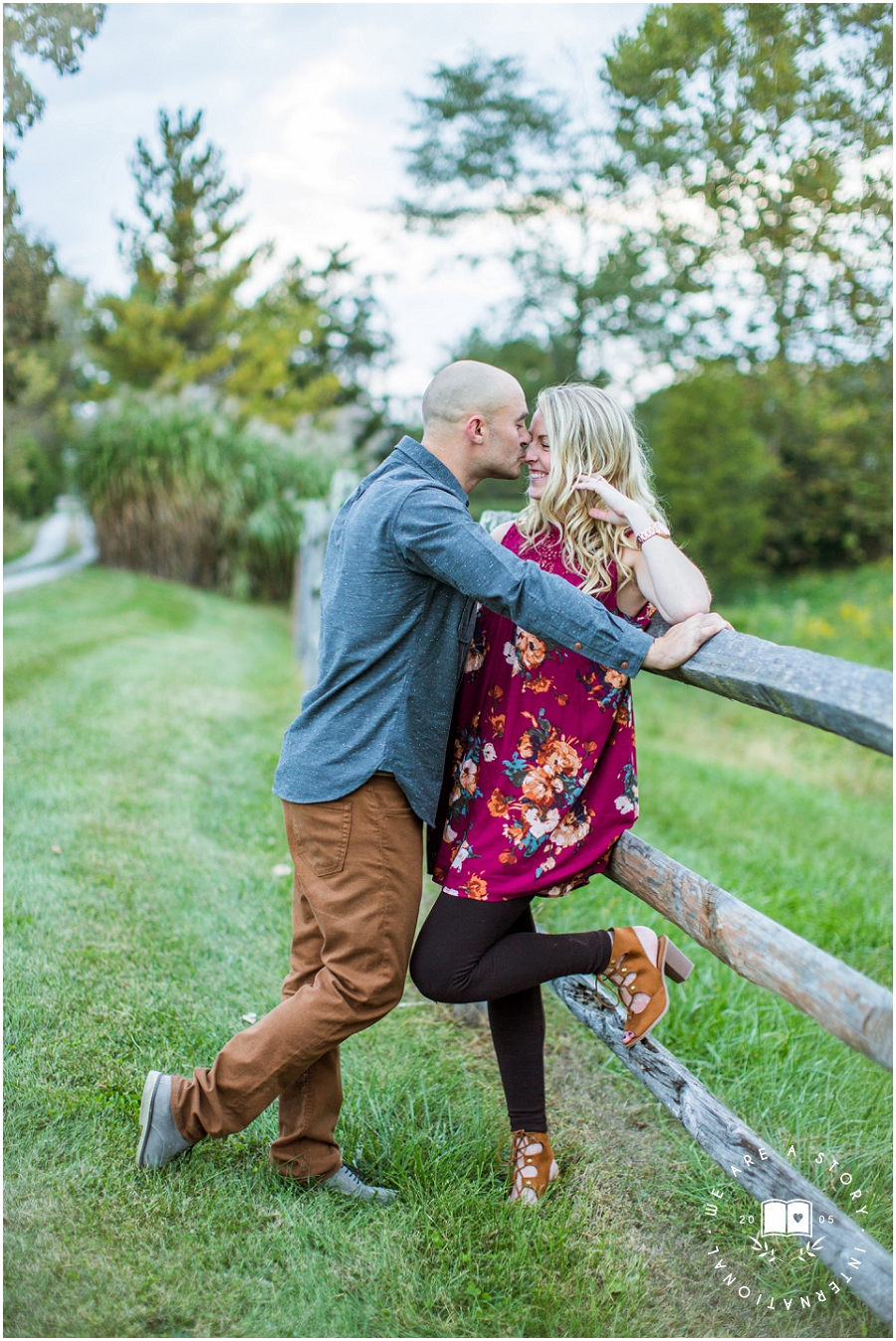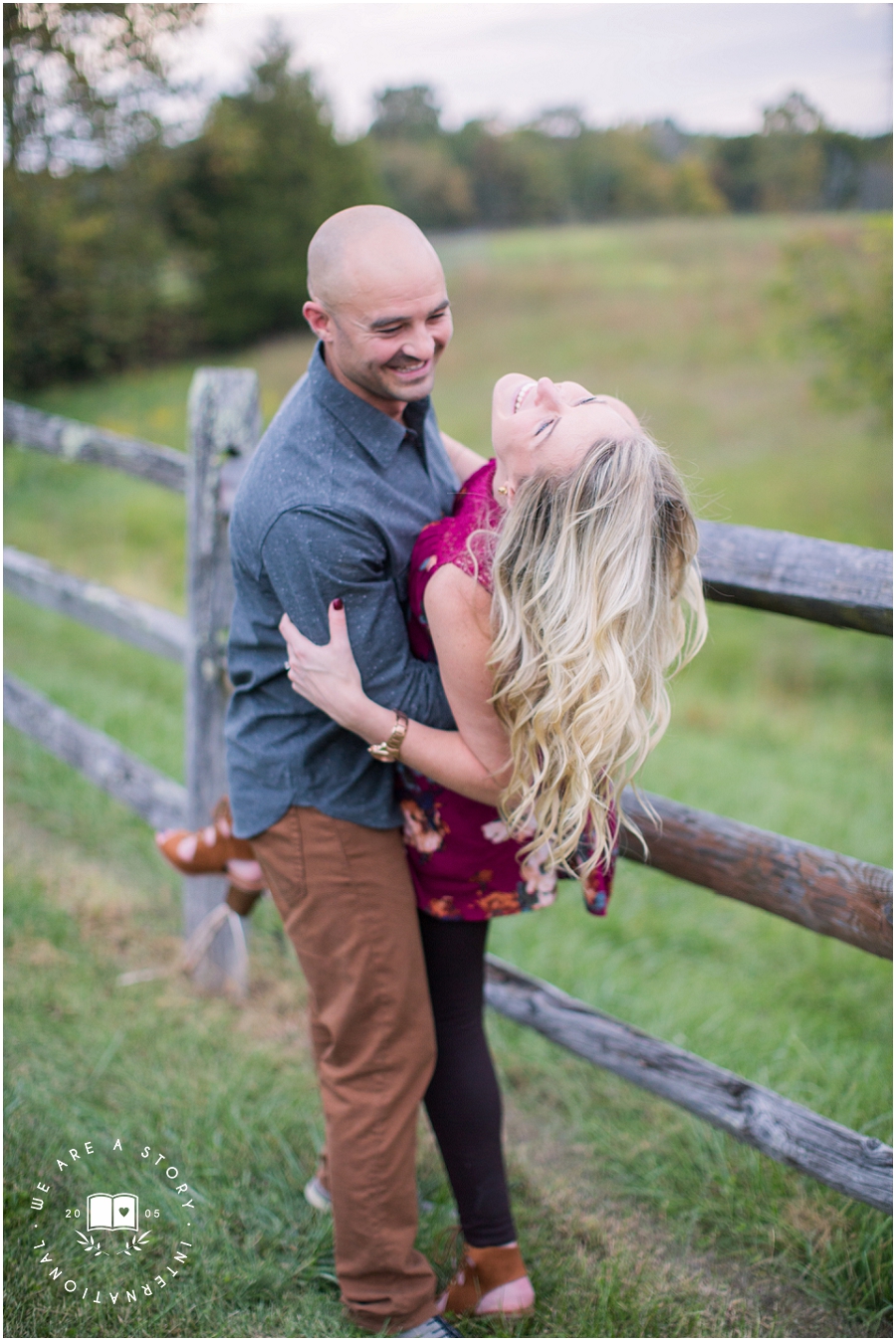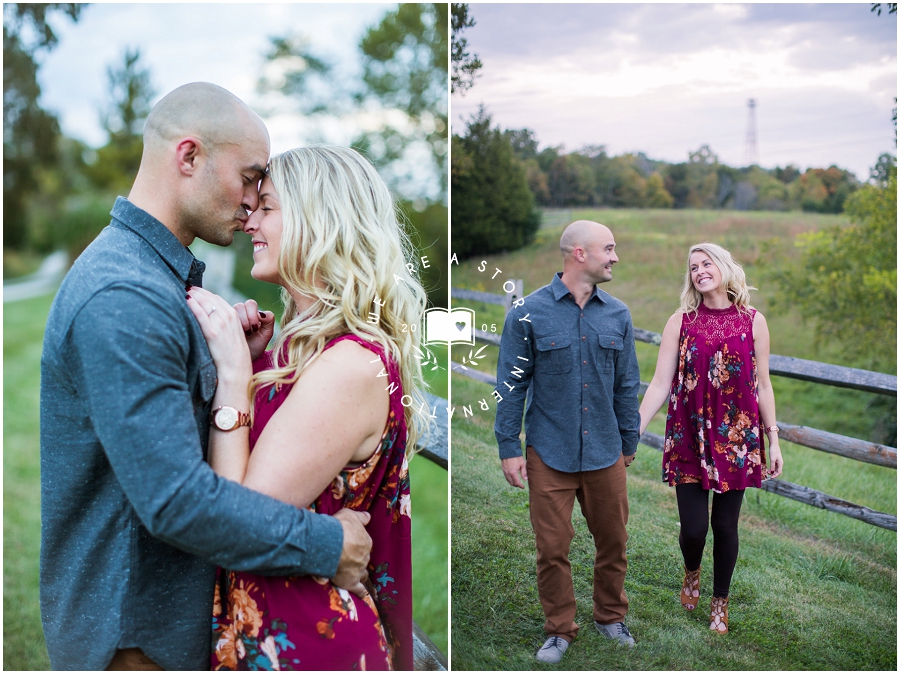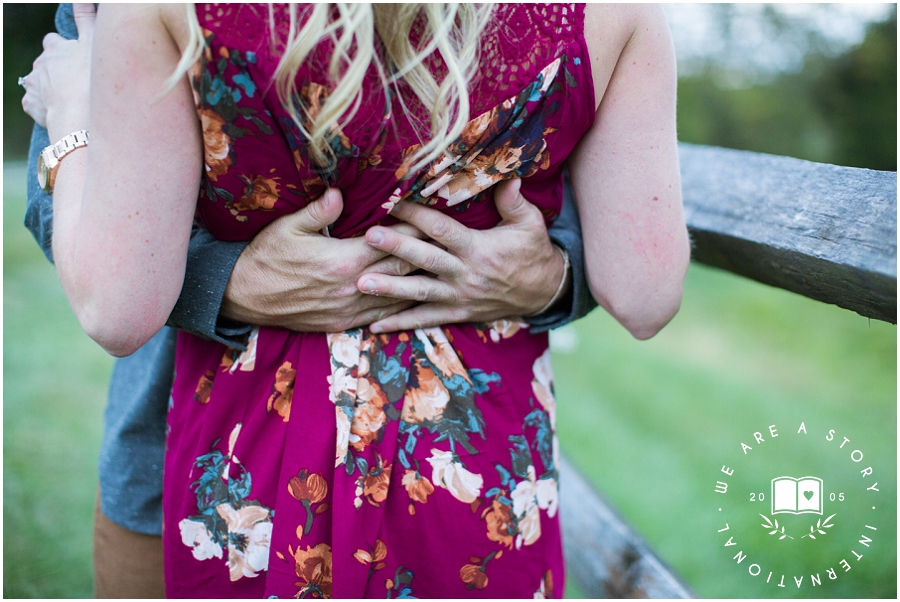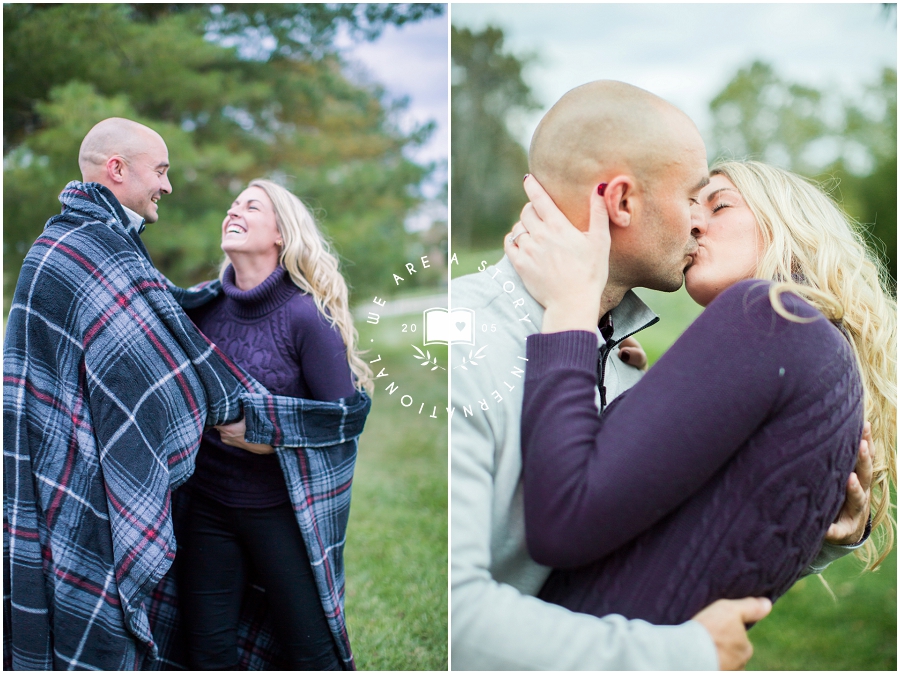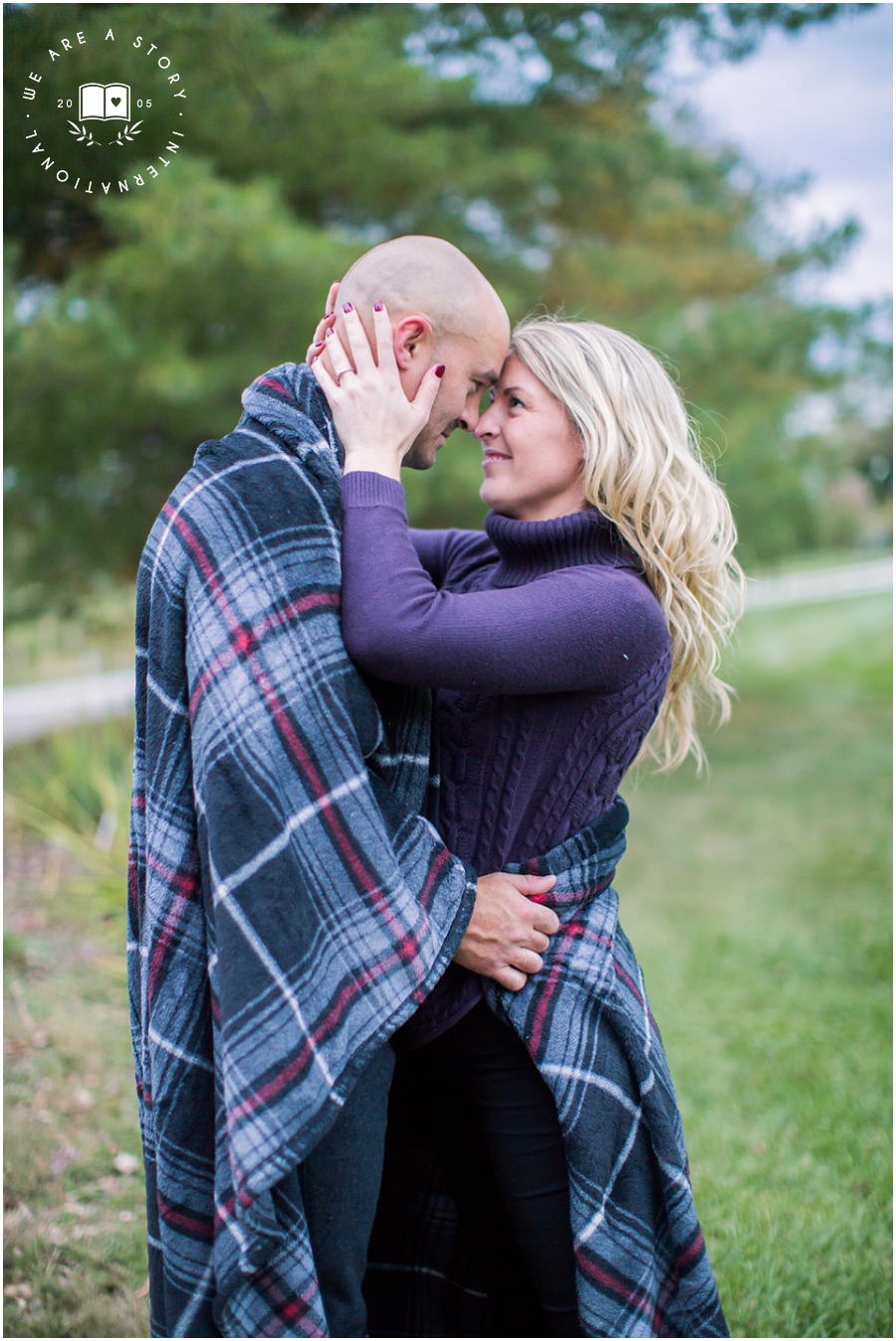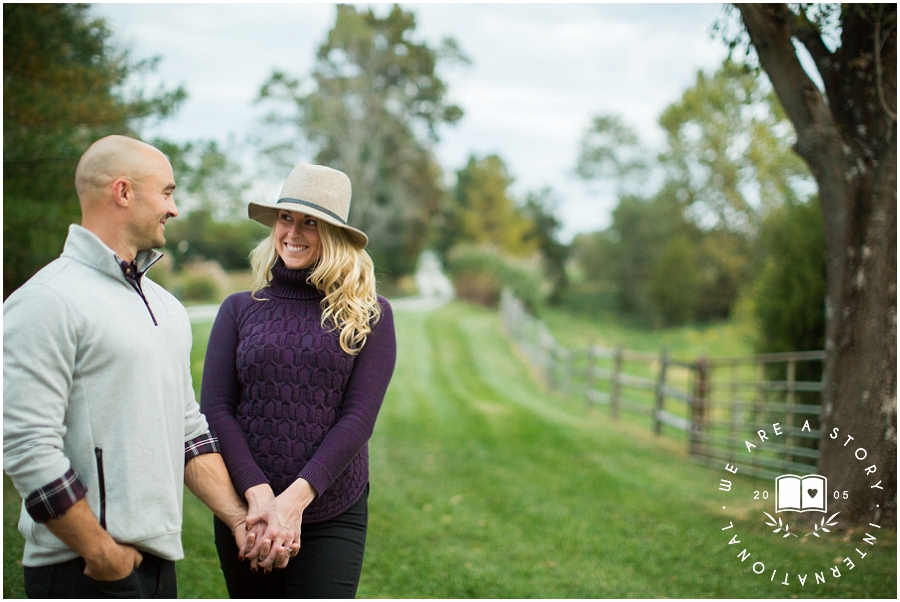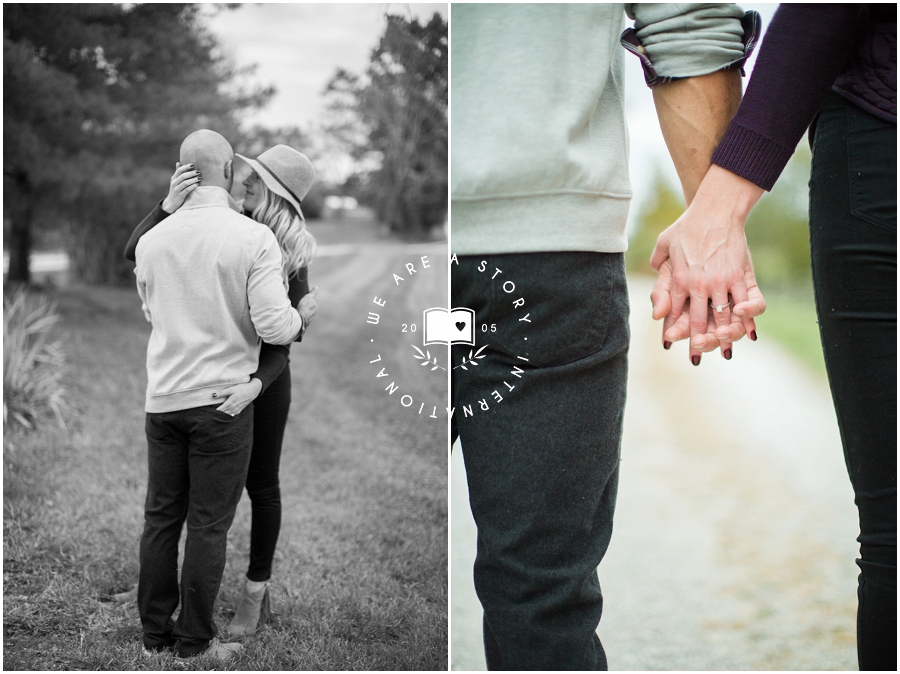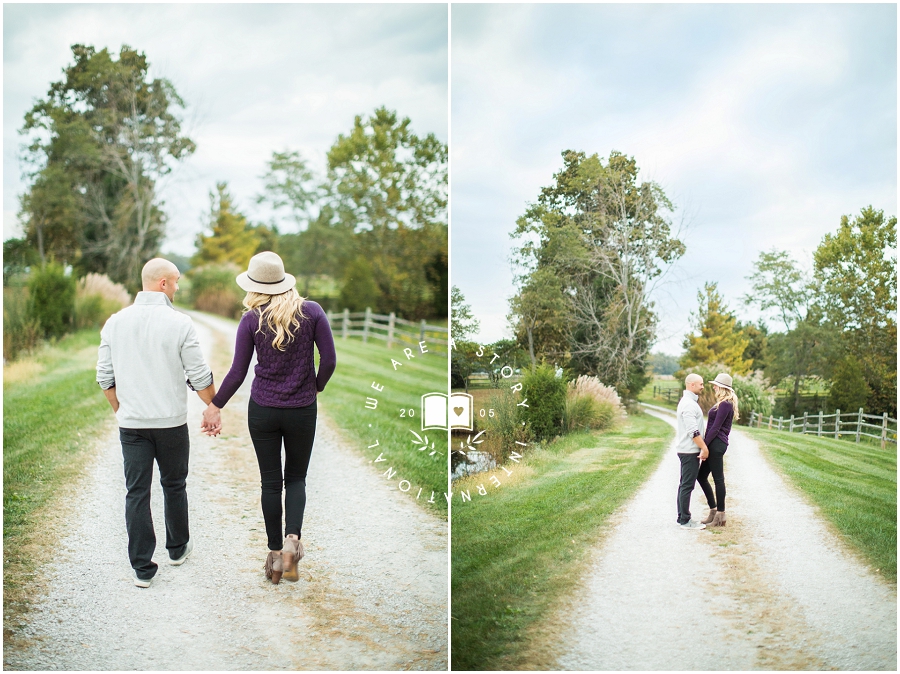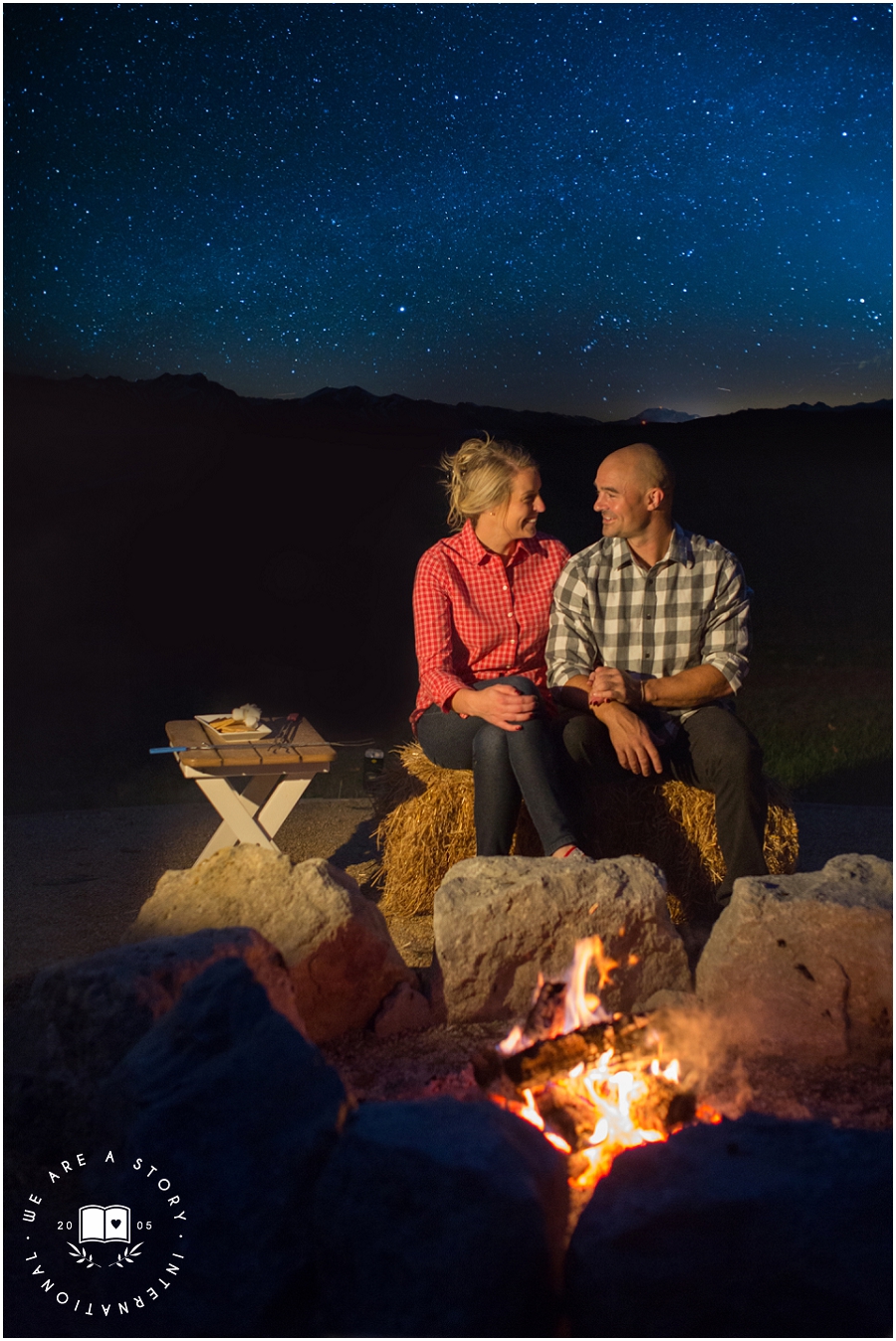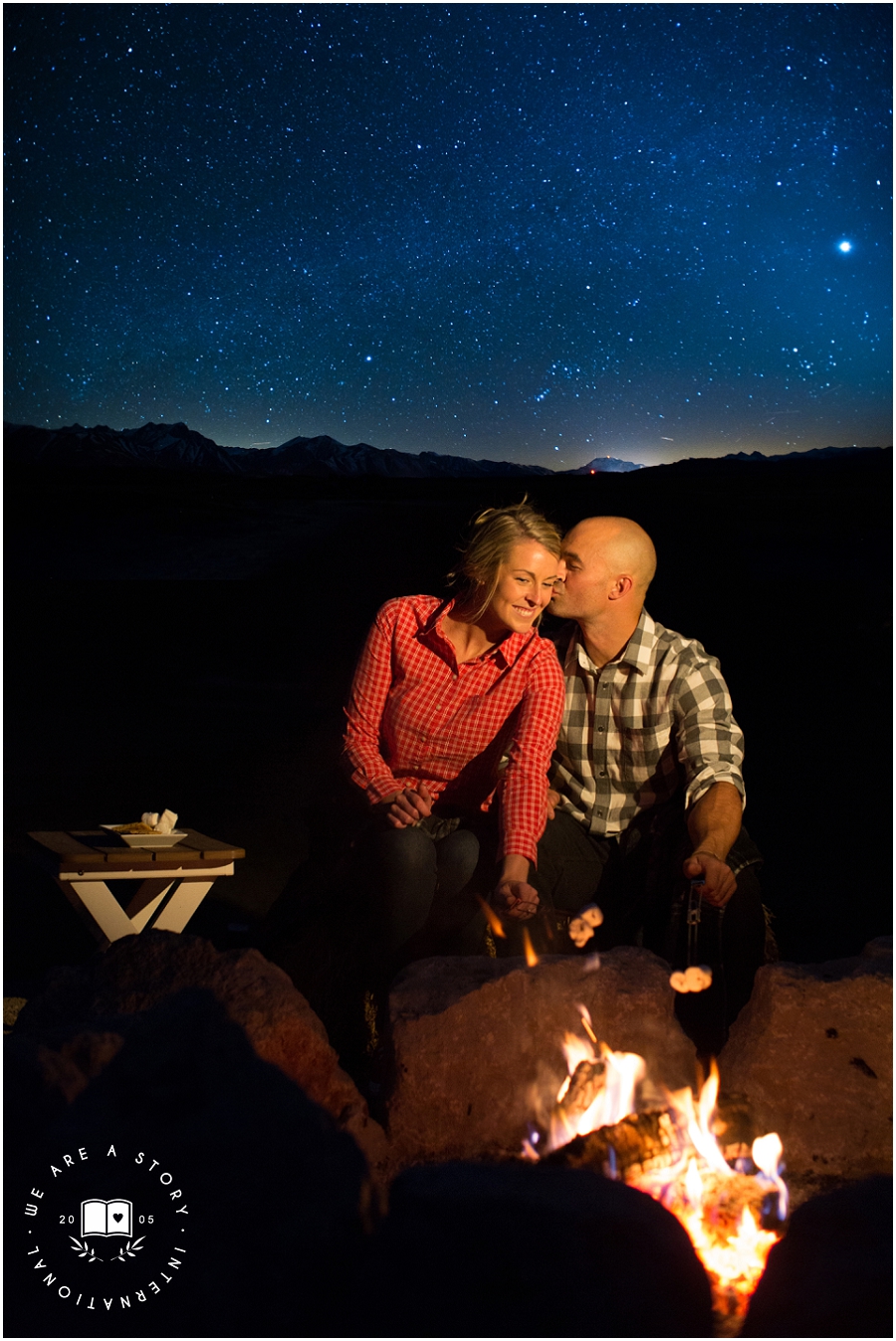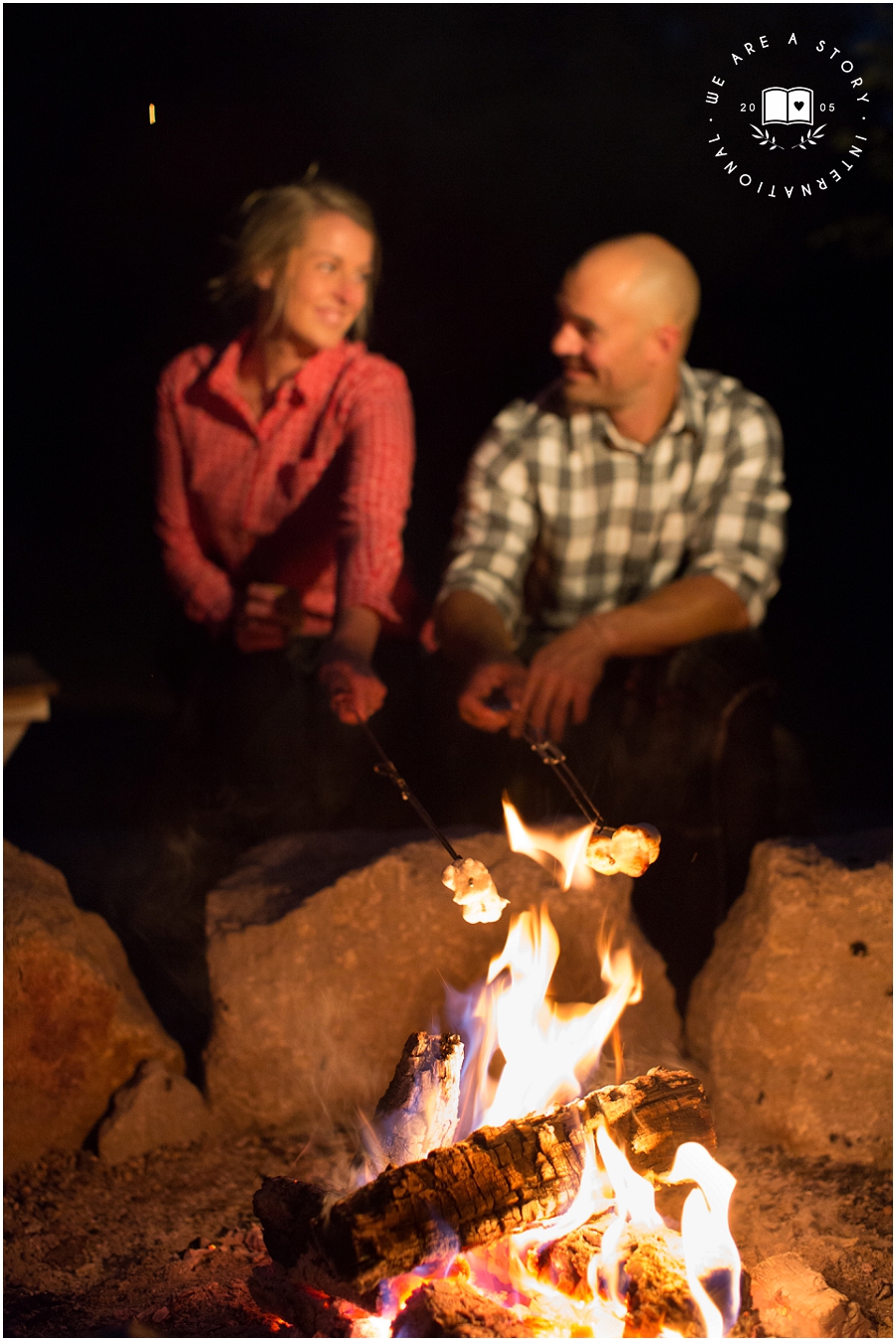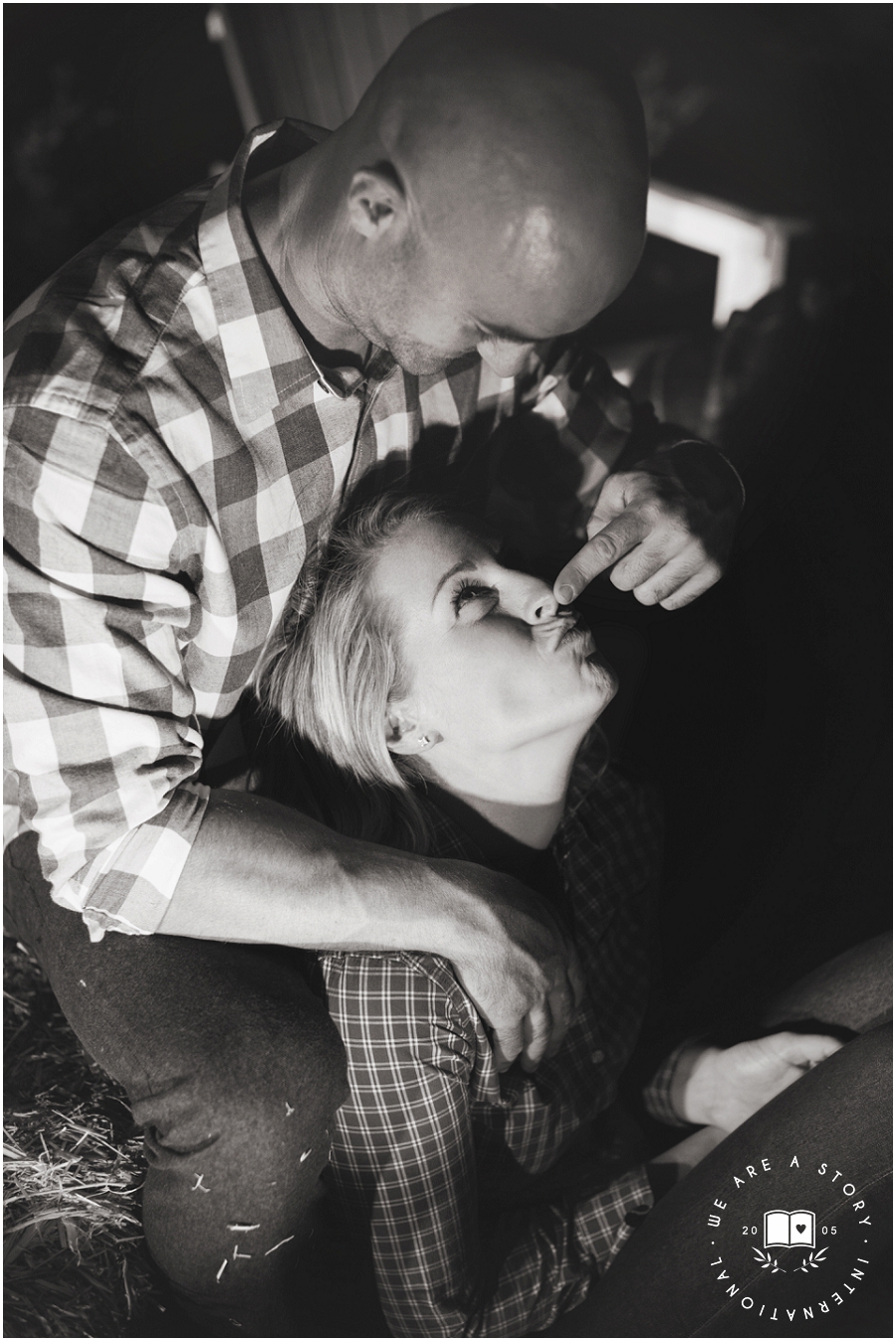 And now for Corey's side of things…
How we first met (His Version):
Volleyball has always been a part of my life. Since I was in the crib my father would take pictures of me sleeping next to volleyballs. I went on a hiatus from volleyball from 2004-2011. College and getting started in my career took priority. When I started playing regularly again I noticed a tall beautiful blonde who seemed to be the life of the party and friends with everyone.   Me being me, I didn't have the guts to approach her or let her know that she caught my eye every time we were in the same place. One night I was lucky enough to be the ref for her match and basically watched her the entire time and ignored the game all together. It was then I decided that I would muster up the courage to introduce myself. She was talking to one of my friends and I seized the opportunity to introduce myself.  We discussed our careers and I made sure to get her number to "help her with her entertainment needs". After that I still wanted to wait for the right time to make the first contact. One night we ended up leaving the facility at the same time and I, much like Romeo, said "good night Kristen, Drive safe".  That was it, missed my opportunity. Two minutes later my phone buzzed and it was a text from her! I can't even describe how excited I was to read the message. It said, I have a genius idea. From then on we have never stopped talking and the rest is history!
How we started going out (His Version):
The first time we hung out was only days after that first text message. Kristen was house sitting down the road from our volleyball place and she invited me over to hang out. That night went well but I wouldn't consider that our first date. Later the next week we met at Unwind a local wine bar in Hyde Park. I was super nervous but played it cool and made it seem like I was extremely confident and smooth. It worked! She walked in and I was blown away by how amazing she looked. It made me feel like there was no one else in the room with us! I couldn't take my eyes off of her. Im sure our waitress thought I was rude because no one else deserved my attention while I was sitting across from this stunning woman. After that date we took a couple days to see each other again. But shortly there after we were seeing each other almost every day!
What I love most about her (His Version):
I love the way that Kristen is so passionate and dedicated to the things she loves. She is always willing to help and care for the people in her family and her close friends. It would be hard to find someone as empathetic and caring. Her career is very important to her  and even though I may have changed this slightly, she is dedicated and works as hard or harder to succeed than anyone I have ever met. She also has the best sense of humor ever. I laugh with her and at her all the time! She makes me feel like I am the funniest man in the world and I love her for that. The last thing is her sense of adventure and willingness to try anything. The amount of times we have tried things that neither of us have ever done is exhilarating. She is always down to be spontaneous and burn the candle at both ends with me!
Looking forward to on Wedding Day (His Version):
The thing I am most looking forward to is seeing her come through the doors for the first time and seeing her smiling face and the excitement seeping out of her. This is something she has dreamed of her whole life and for me to be the man she chose to experience this with is an amazing feeling. That combined with the fact that all our mutual friends that have been there since the beginning with be there to celebrate us will make it the best night of my life!
Proposal (His Version):
About two weeks before the actual proposal I had decided that I was going to ask her to marry me. I didn't know how or when yet but I began the process of ring shopping and looking for the perfect opportunity to pop the question. I bought a ring which was risky because we hadn't been together that long and I still hadn't asked for her father's permission.  In the weeks that followed Kristen had a few really tough days in a row and broke down to me saying that she needed a break from life! So the next day I made all the arrangements to take her away for a few days. She had no idea where we were going and was a really good sport about it being a surprise. I realized that this was the perfect opportunity to get it done. We stayed in a cabin for two nights in the middle of nowhere Hocking hills. I set up a 2 hour spa treatment for her and dropped her off saying that I needed to go shopping and work out. I drove straight back to the cabin and began my preparations. I ran around the cabin ripping the two dozen roses that had been in my bag since we left. I had a bottle of wine and a diamond ring, along with sweat dripping down my face! I brought her back to the cabin and totally surprised she accepted my invitation to be Mrs. Partridge.
Thanks so much, Kristen and Corey, for sharing your story with us!
So excited to the wedding next April at Rolling Meadows Ranch!
Save
Save
Save
Save
Save