John and Melissa met in July of 2014 in Indianapolis through the wildly popular dating site, Match.com. Their first date was on a Wednesday and they both wanted to do something a little different, so they both tried foot golf for the first time together. They really hit it off and made plans to hang out on that upcoming Saturday. The next day John asked Melissa if they could move up their date to Friday because Saturday was too far away. And the rest is history….
As for their super cute proposal story, Melissa and John had recently moved to Cincinnati for John's job, bought a house, and finally got everything together, so they planned a house-warming party. Melissa's parents, who lived in Wisconsin, planned to fly down on a Friday morning. Melissa's dad texted her that that morning that they missed their flight and wouldn't be able to come down to Cincinnati for another day. Poor Melissa was instantly frustrated. John was just getting home from work that morning (he works nights), and he suggested that they take the dogs out for a walk to get her mind off of everything. So they packed up the dogs and went to Voice of America park. They walked around the lake together, and nearing the end of their walk, John suggested that they look for a geocache, something they were both fond of doing. As Melissa started asking him all the details of the geocache (what is the terrain? what are the clues? what is the difficulty level?) John started making up random answers that led them to a lookout area. Eventually Melissa found the cache and as she opened it, she realized that it was a fortune from a fortune cookie. It wasn't just any ol' fortune, though, it was the one from the first time they had Chinese together. It read "Stop searching forever, happiness is sitting next to you." At that point, Melissa looked at John, and he was down on one knee, asking her to marry him. After Melissa realized what had happened and she said yes, John told her that her parents and his parents were waiting for them to join them for breakfast. John's parents had already gone and picked up Melissa's parents from the airport (they never missed their flight after all). Needless to say, Melissa was very surprised!
So, as it turns out, they ended up having an engagement / housewarming party all rolled into one!
After our engagement brain-storming session together, the couple really decided that they wanted to have their engagement photos taken at the Rhinegeist Brewery in OTR of downtown Cincinnati. They are a super chill, laid-back couple. They love drinking beer and hanging out together, and this really just seemed fitting to who they are as a couple.
Melissa and John are truly excited for their wedding and looking forward to spending the rest of their lives together as each other's very best friend and starting a family.
I am truly so happy to be a part of this couple's story and their upcoming wedding next November at The Rolling Meadows Ranch! 🙂 Aren't they super adorable together??? Um, yeah!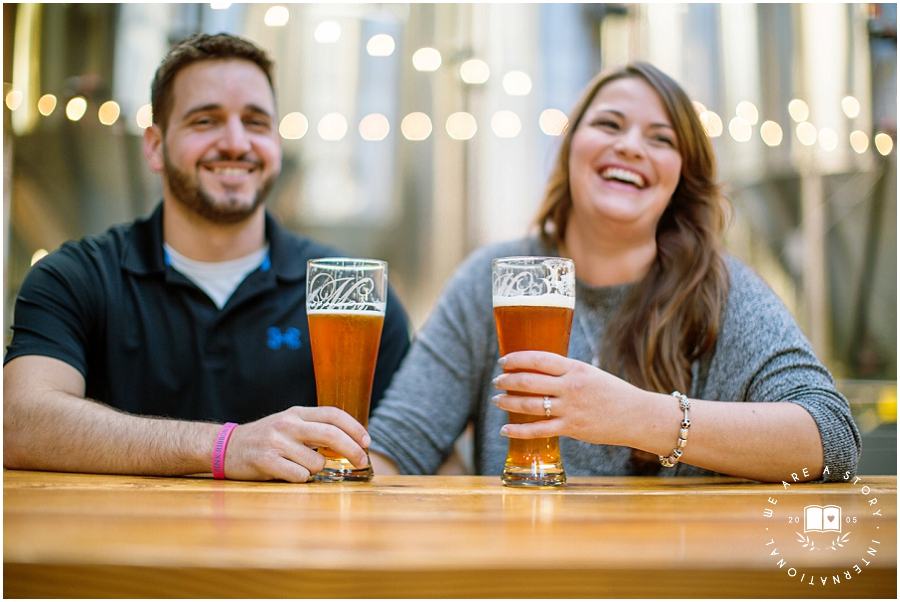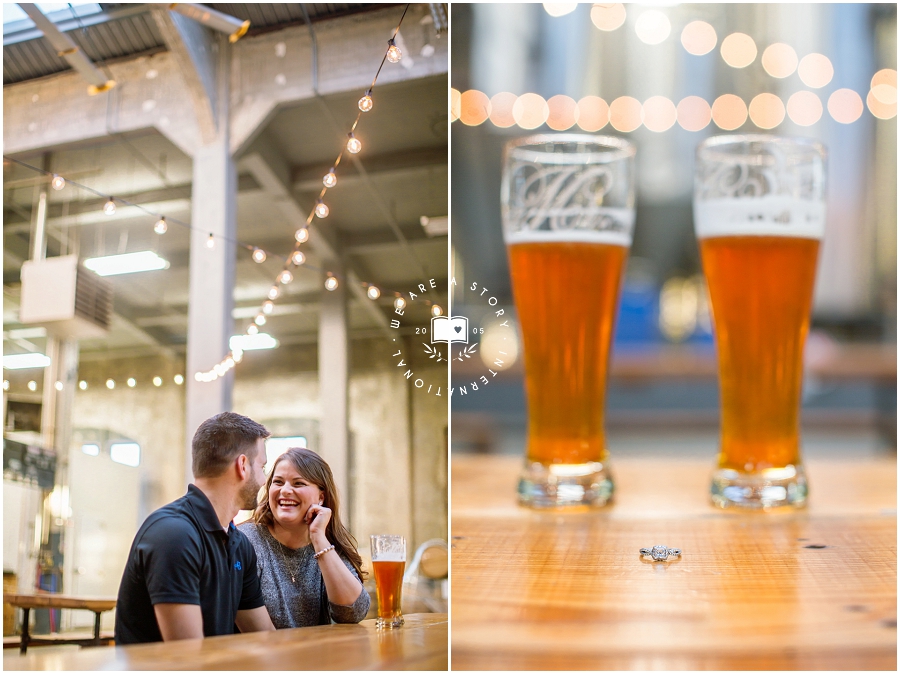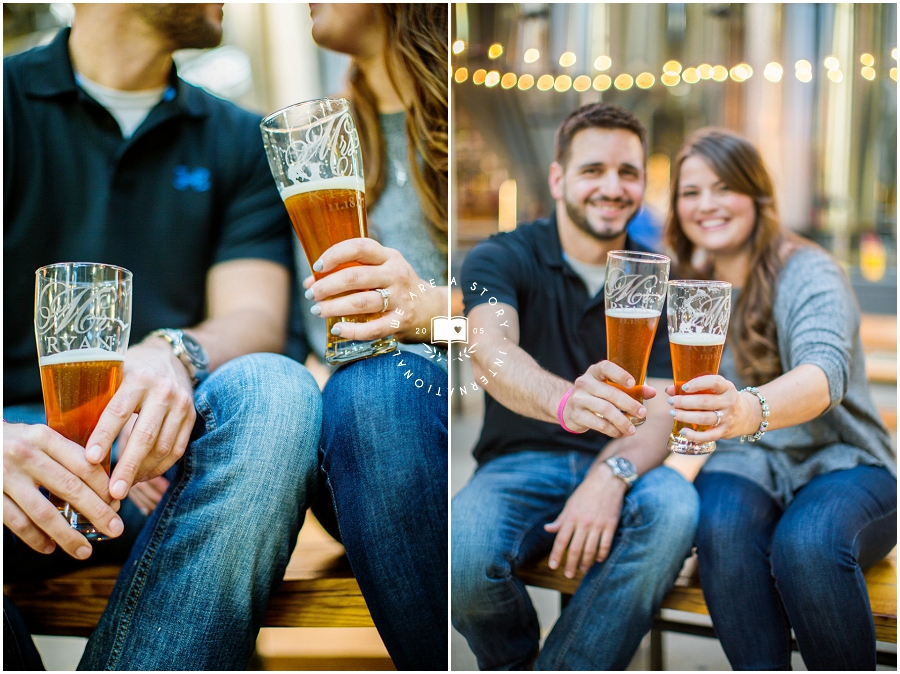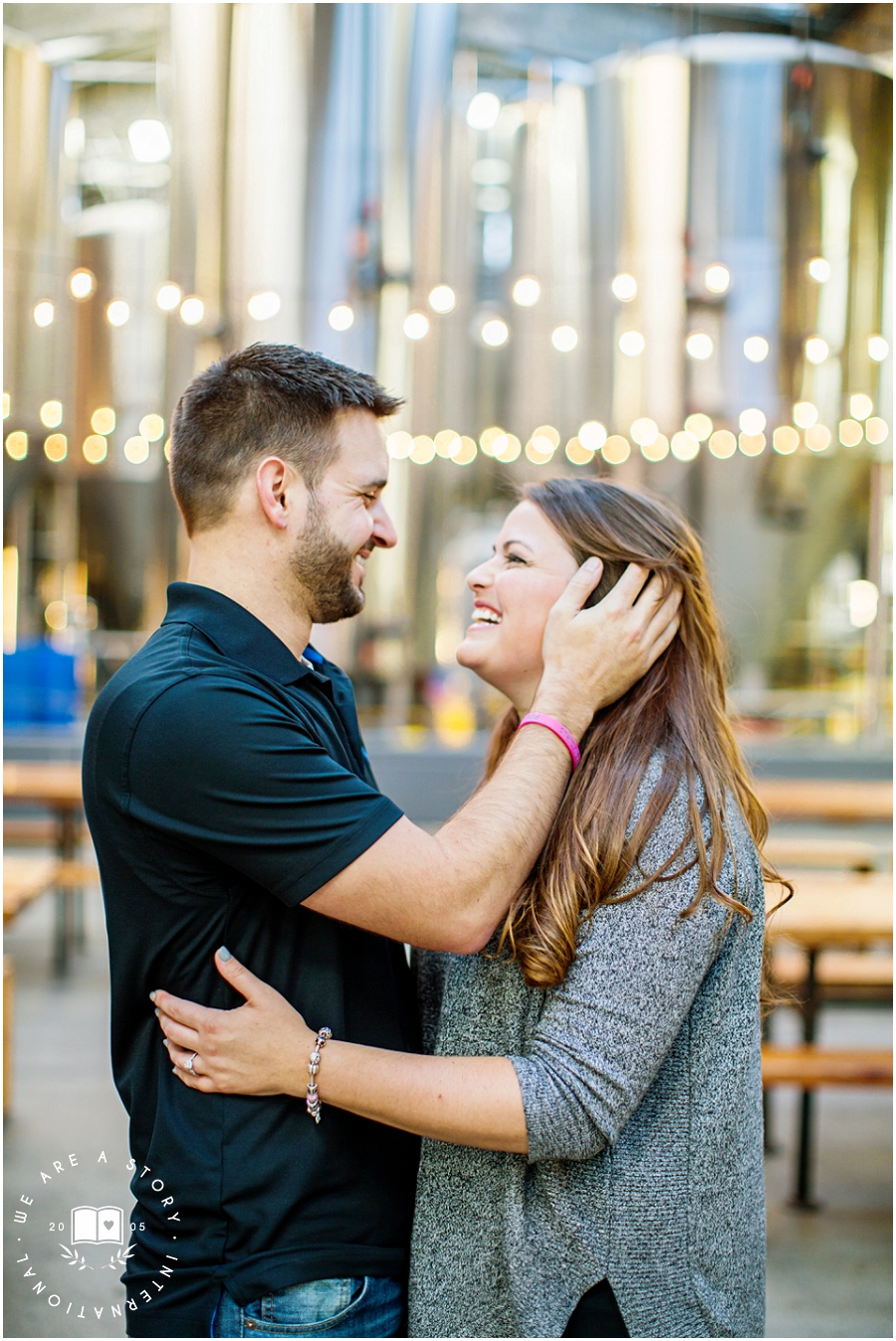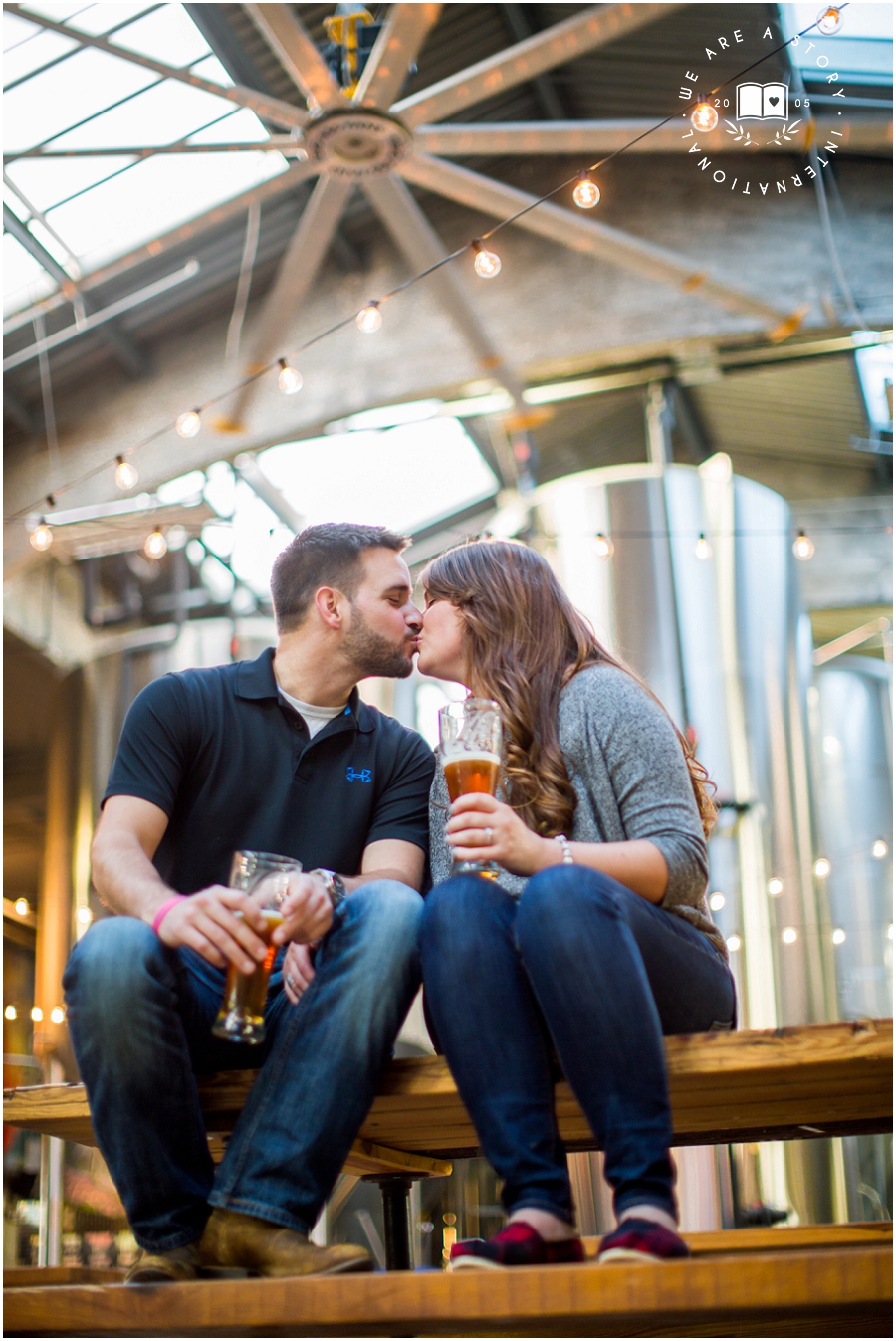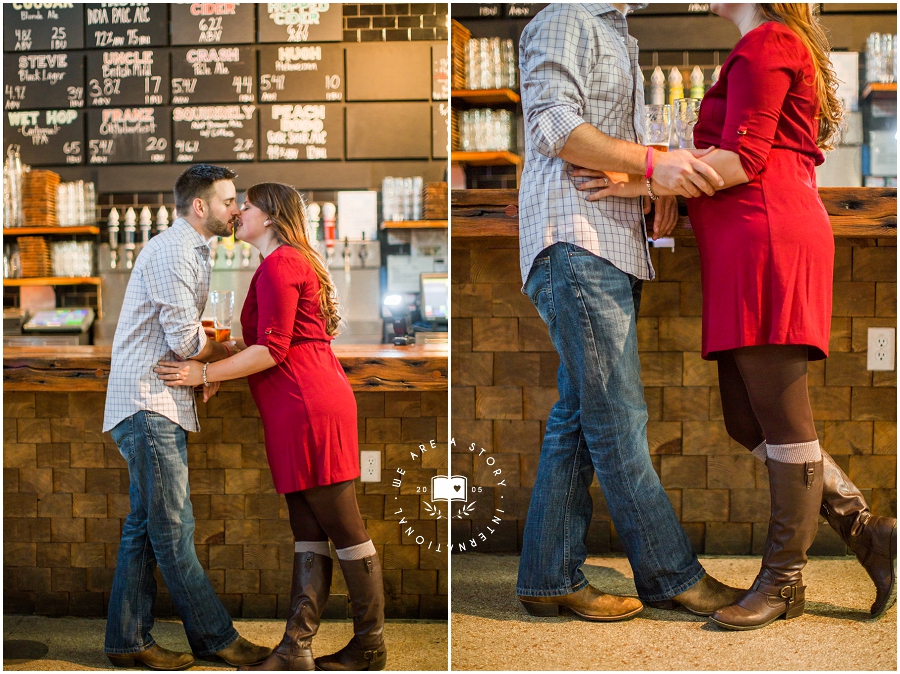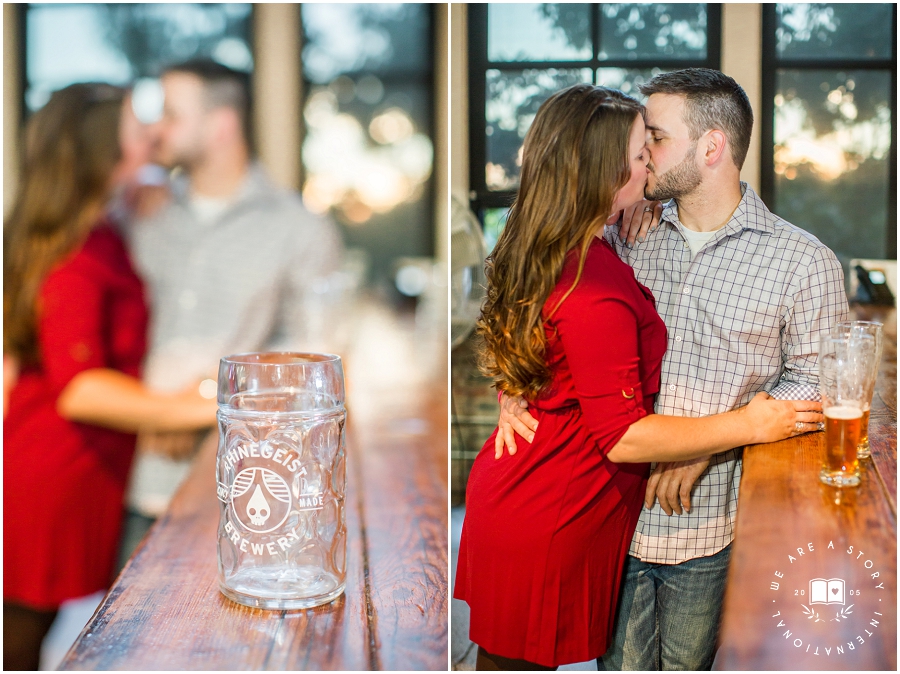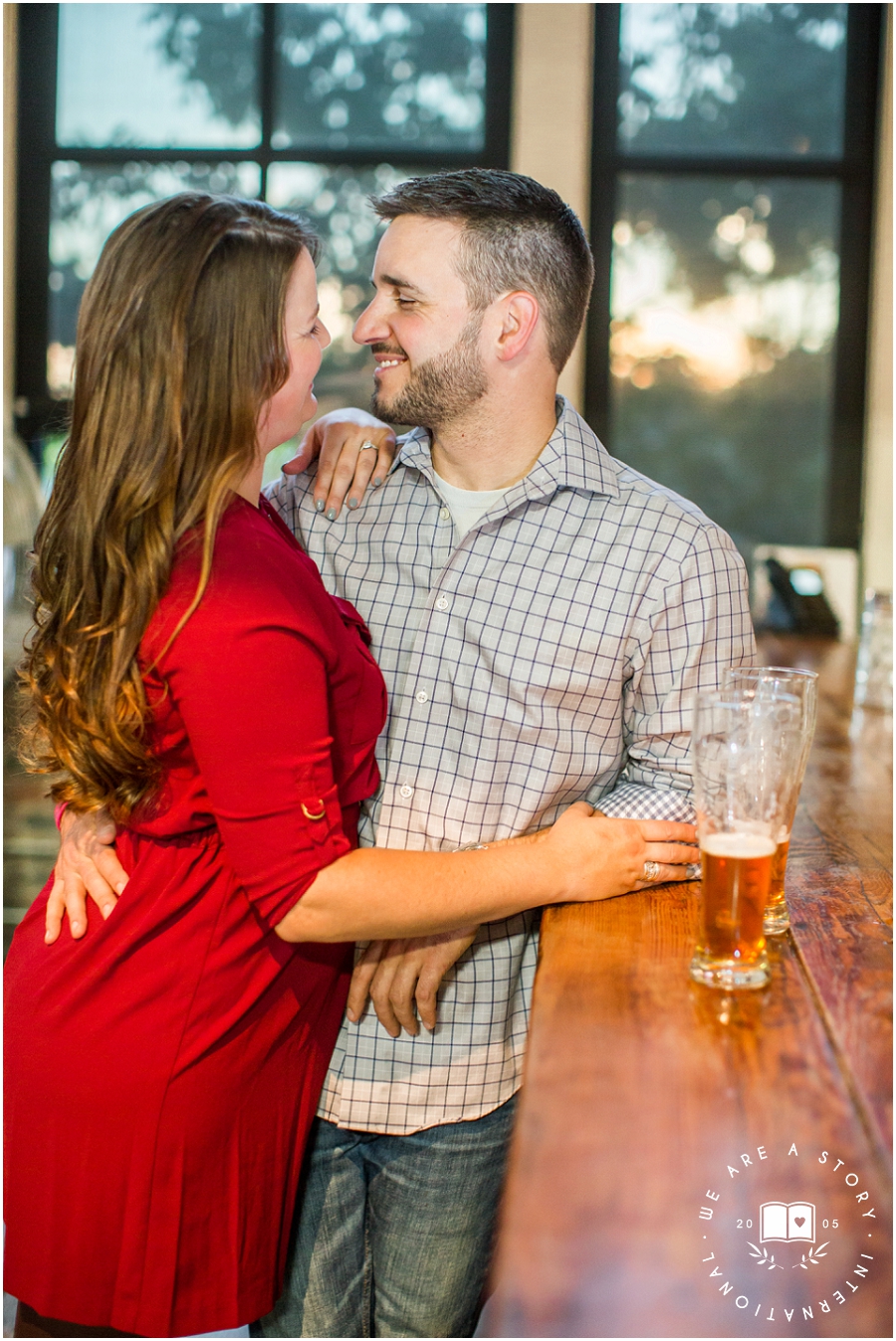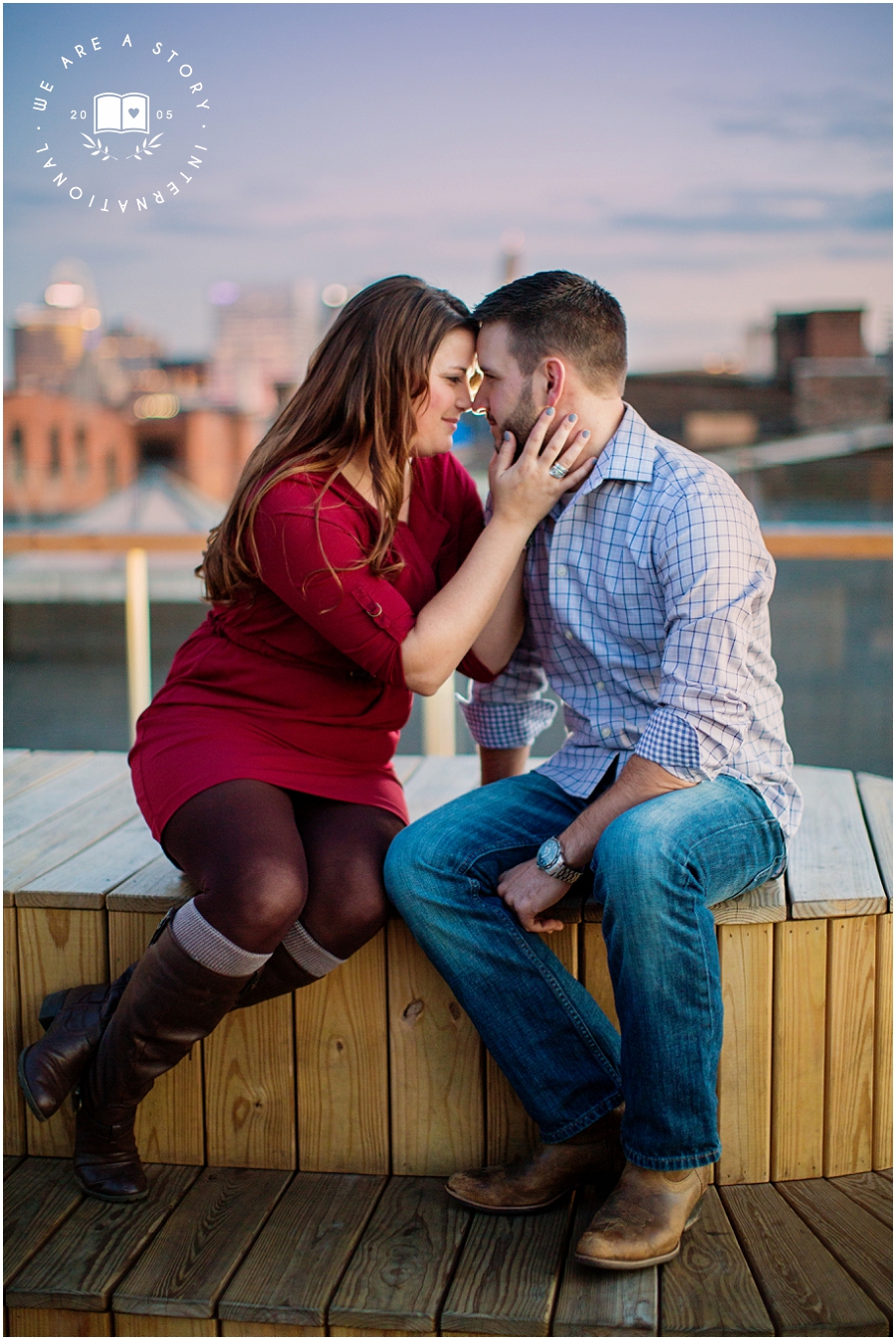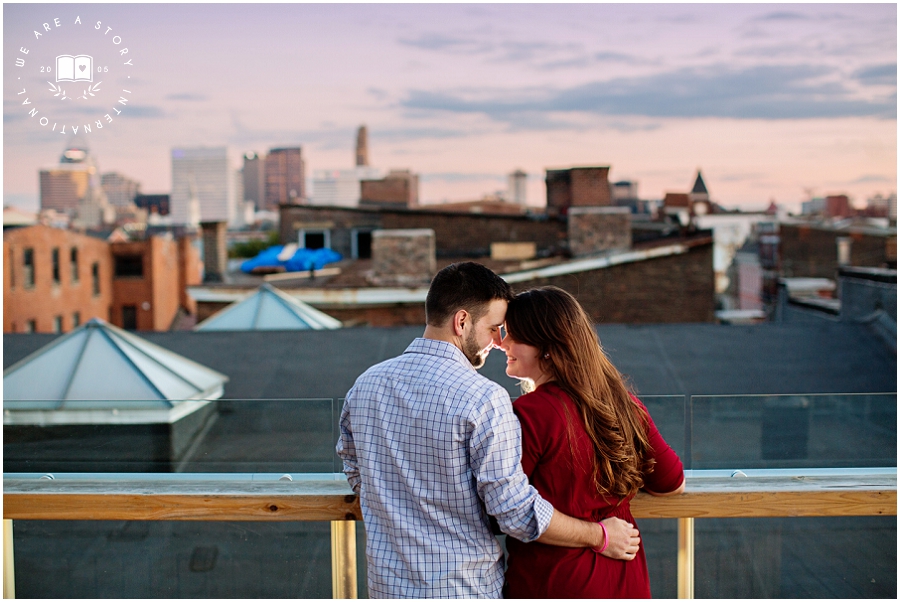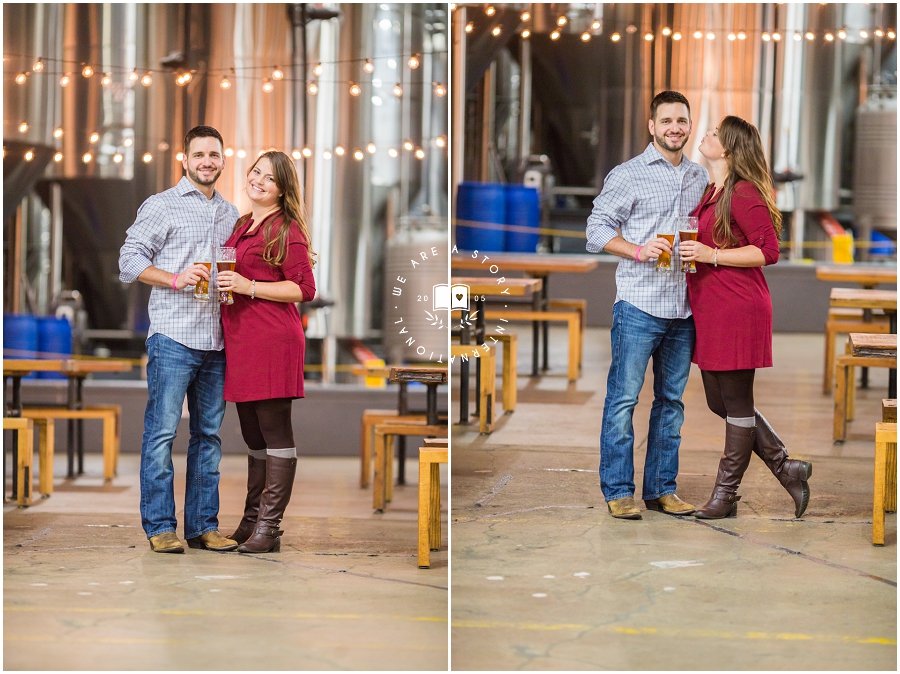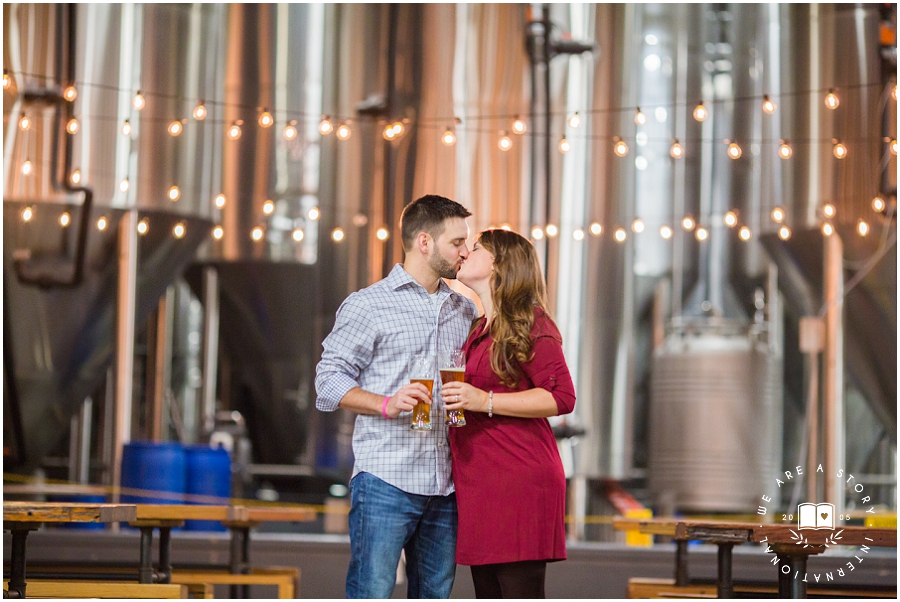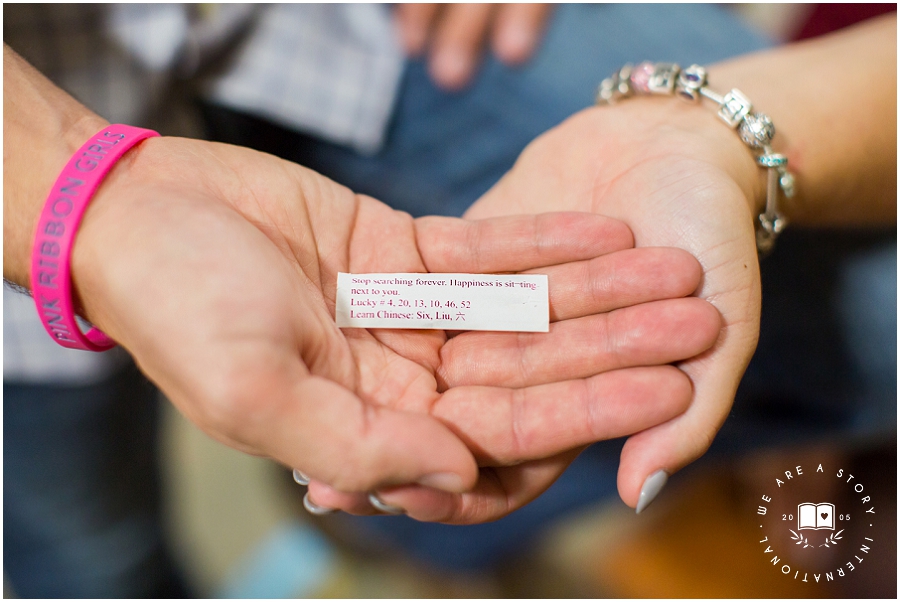 Save
Save
Save